experts in
mole extermination
Defend your home against destructive pests!
Get rid of moles for good!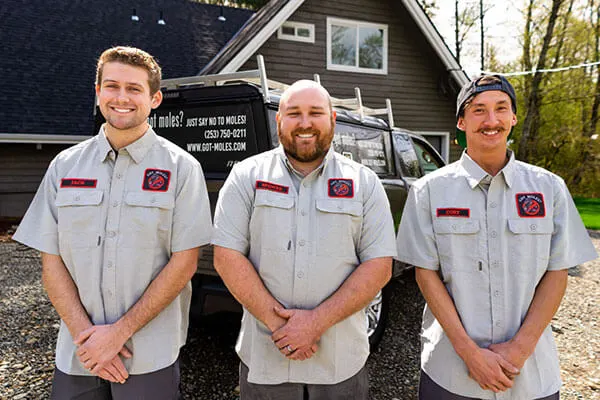 Mole Control Seattle
Got Moles is your neighborhood expert for mole control, trapping, and removal in your home's lawn or property. We are the best team to ask for help when you have moles causing damage to your yard, but don't want to use toxic chemicals that will negatively affect your home or the people living there. 
We hired Got Moles and they came out very quickly, they figured out what our needs were and with in 2 days our Mole issue was solved. Fast Friendly and worth every penny. Give them a call!
Amazing and professional …work was great came out till the mole was trapped. Knows what he is doing and is passionate at doing the job
Very friendly guy from my experience, also very intuitive. Will be using this company in the future for all my pest needs. Highly recommended
I have used them seasonally for two years now to deal with my mole problem and they've been great. Professional, courteous, and fix the problem every time.
Jeanette Morgan
2021-03-31
I hired him to remove moles from my yard. I found him to be very professional, customer service oriented, knowledgeable, and affordable. I have been very happy with his service. I used someone else who was more expensive, and the customer service was not good. I highly recommend Got Moles for mole removal. You can't go wrong.
Spencer of Got Moles has become our #1 mole guy. What a difference he has made in the appearance of our yard! Moles were taking over our place but Spencer has got the situation under control and things are looking great. He's professional, friendly and respectful of our property and privacy and I'd highly recommend him to anybody with a mole problem.
I would recommend this company to anyone. They are very responsive and professional. Hands down A+ service
Spencer was always on time when he said he would be there or updated me well in advance if he had to reschedule. He removed 2 moles from our yard and since then no new holes have popped up allowing me to finally have a nice looking yard. I would highly recommend using his services, you will not regret it.
Judith Challoner
2021-03-19
Spenser is really good at what he does! He runs his business very professionally and his expertise in this field shows in his success rate in trapping moles. I highly recommend him to anyone having issues with moles in their yard.
Enjoy your lawn
totally mole-free
Safe and Effective Methods
Highly Trained Technicians





Request Free Mole Inspection
Request Free Mole Inspection
Company Story
& Experience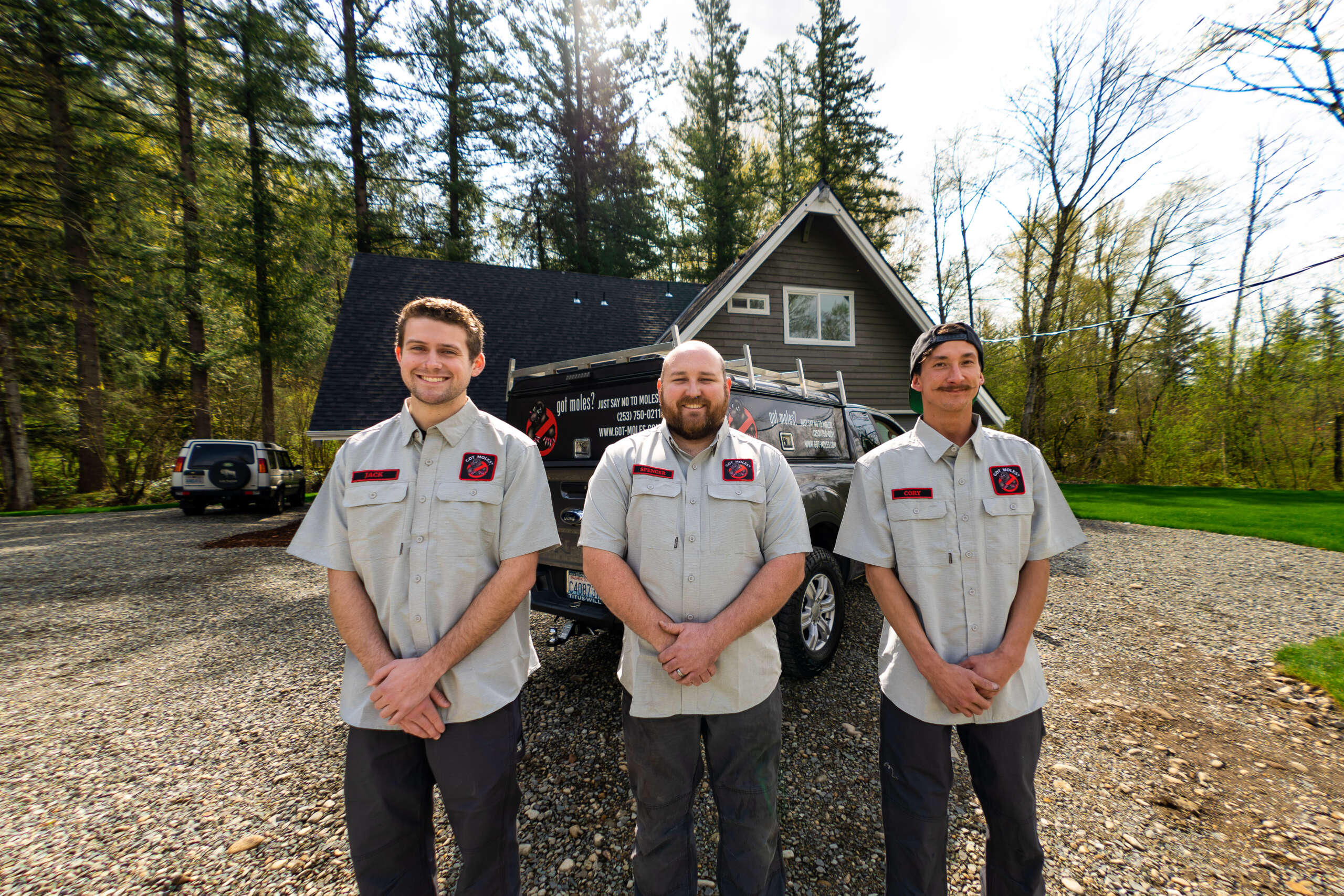 Moles In Yard Seattle
Moles are unique pests that require special skill to trap, compared to other types of pests that your home may have. We focus exclusively on moles as our unique niche as we pride ourselves on being the best mole control and extermination company in the Seattle, King County and Pierce County area. 
Yard Mole Removal Seattle
Call Got Moles today for your mole trapping and control needs. Whether you've only recently gotten moles for the first time, or have a recurring problem with moles coming back every year, we can get rid of them safely and without using toxic chemicals or dangerous tools.