If you're a homeowner in Seattle or the surrounding areas, you may have found a mound or two in your yard this summer, and if you haven't yet it's fairly likely that you will at some point. In this area of the country the most likely cause is a mole, or multiple moles. While you can find all kinds of tools and supplies online that are advertising as being for mole trapping or exterminating, in practice getting rid of a mole can be very difficult and even dangerous for you and your family and pets if you aren't properly trained, or using tools the wrong way. For instance, many mole bait and poison products can be toxic to your family's pets if they accidentally ingest some (and arguably inhumane to the moles as well.) Meanwhile digging up your yard without prior expertise of how to catch moles can be a massive time waste, and cause injury as well if you're not properly marking where areas are dug or just digging in a sub optimal way that causes back and hip pain for you. We recommend calling Got Moles? or another certified mole control service to trap moles terrorizing your lawn or garden, for your peace of mind, time saving and safety.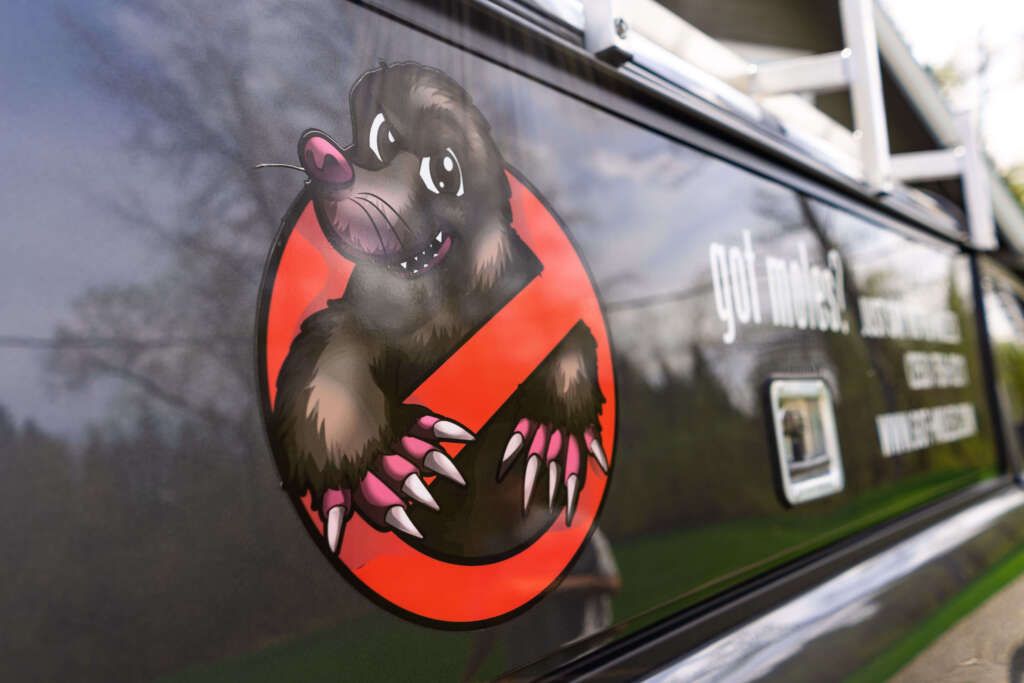 Mole Exterminator Seattle
Based in King County, Got Moles? is the best mole trapping, control and extermination squad to call. We specialize only in moles unlike other pest control companies, meaning that we are extremely knowledgeable about mole behavior and how to trap them efficiently and successfully. We use only natural methods and substances, meaning that you don't need to worry about your pets being put at risk because of toxic chemicals, and also meaning that we can capture your moles and get rid of them for good without excessive cruelty.
Why is it that we've chosen to only provide mole control services? We began capturing moles ourselves for our own yards' and neighbors' yards due to a lack of good exterminators in the area many years ago, and eventually converted it to a full-time business after carefully learning how to trap moles in the best possible way, and how to deal with the unique quirks of Seattle weather and the mole population in this area. We have developed our process to the point where we are fully confident in our promise to get rid of the moles in your yard, every time. 
We work on homes here in the Puget Sound area and would love to be your go-to service provider and referral for mole issues you or your friends have. We would be happy to talk to you about the scope of your mole needs and visit, and give you a plan for how we will get rid of them. Our technicians would be happy to give you a visit and let you know how much time we'll need to capture your moles, and explain how we'll do it. We can guarantee that we'll get rid of your mole problem without poisons or overly invasive practices. We can handle your needs no matter the acreage or unique features of your yard, lawn or garden, and help you with prevention measures to make it less likely for moles to return next season. 
Give us a call if you are requiring mole trapping, catcher or extermination services. We'd love to help you out!