Lawns are shades of deep green and trees a vibrant bright green.  A spring day in Kirkland, driving down to Waverly Beach Park is always a beautiful sight.  While driving around, it can be hard to spot but moles are just as keen on the peaceful parks and beaches that surround and fill Kirkland.  Wonderful, lush lawns are a landing pad, signaling that the ground is nice and healthy.  The sure-fire way to realize that moles have started to enjoy your yard as much as you is when small mounds of dirt start to pop up in random places.  One you do, it is time to bring in the professionals to repel these moles. 
S.O had an issue with Moles making it into their yard.  Here is what they had to say about our service, "Moles have been tearing up our lawn and garden. I laid down mole granules and managed to keep steer them off the lawn, but I couldn't keep them out of the garden. I paid for one month of Got Moles? service. Spencer sent weekly text/email reminders which was nice, meanwhile Clint made weekly visits. It took about five to six weeks. On week six Spencer came out and had discovered we caught the two moles in two different areas. I was ecstatic! He suggested we remove the traps because he felt the job was done."
Once moles have made it into your yard, It is time to reach out to the professionals who know how to keep your yard safe from the underground pests.  When you think that you might have some new tenants under your grass and trees, give the local, professional and King County based team at Got Moles a call to come to your home, get rid of the moles and deter them from ever coming back.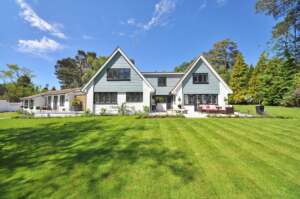 We here at Got Moles started out as a family business.  Family is something that is very important to us and when we started to develop then further hone our mole hunting skills, we always wanted to make sure that any family home that could have pets or children around got the upmost care.  No harsh chemicals are put out, no poisons pebbles left around and no dangerous traps within easy reach.  If you think that moles have found a new home under your home, give the experts at Got Moles a call.