Olympia is tucked right in between some of the most beautiful scenery that Washington State has to offer.  Between the nearby Nisqually valley, Capitol Lake, and Black Lake with luscious green rolling hills in between.  That does not even begin to touch the history that Olympia has as our state's capital.  Why did we start with how beautiful Olympia is?  Simple, think about all of that natural beauty on the surface and a near-perfect mix of dirt, clay, rocks, grubs, and worms that sit just below the surface.  
The Got Moles focus is to start by getting rid of any moles you might have already, eliminating any moles already in your yard and preventing the moles from getting back in.  Should your property have a nice verdant tone to it, that just means that the ground is nice and soft and filled with everything a growing mole could wish to eat.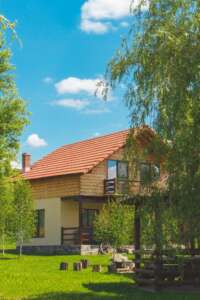 We got a call from Judith when moles were an issue at her property.  She posted this great review of our service, "Spenser is really good at what he does! He runs his business very professionally and his expertise in this field shows in his success rate in trapping moles. I highly recommend him to anyone having issues with moles in their yard.
Moles do not hibernate.  They could sleep for long hours, but they are awake and running around all year long.  Depending on the elevation that you live on, the ground could be frozen for a few months a year.  After the usual fake spring in early March, followed by the last snow of the winter and spring actually starts to thaw everything around us, you very well could go out and look at your lawn one day and see weird patterns of dead grass.  What can happen is that while the moles are out hunting for their grubs and worms, they dig their tunnels as normal.  If the ground is frozen at all it will hold the shape of the tunnel that the mole made.  As it gets warmer and warmer, the stability of the mole's tunnels begins to weaken and now you know that you have got moles. 
Moles typically live a very solitary life aside from one breed of them here in North America.  So when we were called by Kerri, you won't believe what we got!  "Spencer was outstanding! He caught 7 moles for us and was very responsible. We'll use his services again, if needed. We highly recommend Got Moles!"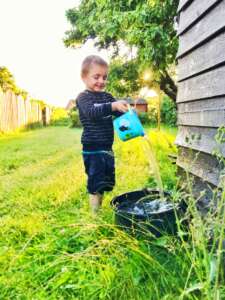 Friends and family may also suggest natural DIY solutions like using thistles, human hair or even broken glass to block tunnels. However, these solutions are even less effective than the poisons, as moles will happily just dig new tunnels if an existing one becomes unviable. What does this mean for you? We believe it's best to call Got Moles? or another qualified mole exterminator in your area who has a proven, safe method for getting rid of moles. We're your locally, veteran-owned neighborhood mole control service. Based right here in King County and originating our business in Enumclaw, Got Moles? is here to be your trusted mole control and exterminator company. We have chosen to only offer mole extermination services because we wanted to ensure that we can completely guarantee our mole extermination methods, and we arrived at that point many years ago. Unlike other exterminators that work on all kinds of pests and may not be as familiar with the nuances of moles, we pride ourselves on being extremely knowledgeable and being able to get rid of your mole problem every time. Our process uses no toxic chemicals and is guaranteed to work, so there's no need to fear that your children or beloved family dog might ingest something toxic. If you have a pest problem that isn't moles, we will refer you to other excellent exterminators who are equipped to handle your issue.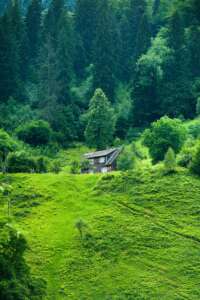 For most of our Olympia and Thurston County customers, we are just a stone's throw from the other side of Mount Rainier.  The members of our team grew up and started their own families in the area.  This business was even started because Stephen became known as 'The Mole Guy' in his neighborhood.  When you think that you might have moles in your yard, why not reach out and trust in your neighbors and exclusive mole extermination service, Got Moles. 
Stephen had a great experience with us and had this to say, "Spencer was always on time when he said he would be there or updated me well in advance if he had to reschedule. He removed 2 moles from our yard and since then no new holes have popped up allowing me to finally have a nice-looking yard. I would highly recommend using his services, you will not regret it."