To repel moles from your yard, it can be important to understand what draws them to your yard as well.  There are a variety of things that moles look for in a perfect yard.  If you have trees around your yard, the shade will make it nice and cool for the moles to dig around in.  A nice healthy grass will usually ensure that there is lots of food to eat in the form of worms, insects, and grubs.  Puyallup, is a beautiful city whether driving in the valley or from onto the hill.  
If you think that your yard might have got moles to give us a call.  We have a fantastic group of customer service representatives who will go over what you have noticed about your yard and try to find those telltale signs of moles.  Once we have obtained that it sounds like you do in fact have a mole or moles in your yard we will set up a time for our first visit.  Our technician will come to your home and walk your property to learn where and how they got into your yard.  After we finish the tour we custom build a plan for your property and what we think the best course of action is.  Then usually once a week for the next few weeks to follow up on how many moles we have caught until we are satisfied that your property is mole free. 
Yvonne gave us a call when they Got Moles!  Here is what they said about our service, "Spencer caught the one mole that was destroying my yard. Did several follow-up visits to make sure there were no others. Great communication, he always showed up as scheduled. Made sure the traps were secured and protected so my dogs were not at risk."
We are a veteran-owned, family-operated, locally-based small business that is located on the outskirts of King County in Enumclaw.  The company was founded to help our neighbors keep their yards mole free.  Our methods were tested and developed outside our own homes so our families were top of mind.  We set out to find methods that would not put them in danger and now, we offer that service to your home.  So if you think you might have a mole problem, why not call the experts who perfected their techniques and strategies with their own family around?  
When it comes to keeping moles out of your yard, you don't want to be caught up in an epic story of Human V Mole, like that of a Captain fighting his White Whale.  And very quickly, those little mounds of dirt can grate on a homeowner's nerves. 
We got a call from Branden about the moles that were plaguing him and his whole neighborhood.  He said, "I had been battling a mole for months on my own. Nothing I did was working. I had my own traps here and there but these guys avoided them all, having finally made a more permanent home up against the foundation of my house. It was time I called in a professional.  I set up an appt with Spencer at Got Moles and the customer service was top-notch. Sent appt request online and I got a call right away."  Turns out that Branden had set a trap the night before we got there and he had finally caught his mole.  Spencer did a walk of the property and given everything that Spencer could see, there were no more moles.  Spencer spent some time going over what to look for and where else to watch.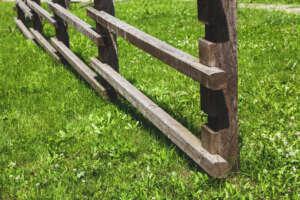 Often, moles are not the reason that your yard or garden was used as a salad bar.  Typically, moles are only after worms and other grubs they can find in the dirt.  However, other creatures can get into the mole's tunnel system and start to attack your grass, plants, and trees from under the surface of your grass.  Before that turns into a long-drawn-out process, save your sanity and call the experts at Got Moles to keep your yard safe. 
John was very happy with the speedy service we gave his home and said this about us, "We hired Got Moles and they came out very quickly, they figured out what our needs were and within 2 days our Mole issue was solved. Fast Friendly and worth every penny. Give them a call!"