If you ever look into your yard and start to see a 'lightning' or 'snowflake like' spots of dead grass slowly making its way across your yard; you've Got Moles?  Moles are the small, nearly blind, shovel handed little buggers who live underground for most of their lives.  The jumps or breaks in the aforementioned dead grass patches are a complex web of tunnels that they go hunting in and those tunnels can run deep underground.  
Most hardware store mole traps can only stop a mole accessing that tunnel.  With their complex system of tunnels, a mole can quite easily just go around and under the trap.  One that ends up not working, it is common to move onto toxic chemicals or poisons.  Those are dangerous to the yard they are put in, they are dangerous to children or pets and no one should put their loved ones at risk to drive off some moles.  That is where we, the licensed and certified exterminators who only get moles.  We have natural and chemical free methods of hunting this menace from your property.  
We got this high praise from Tom, "Very professional and efficient. Spencer did a great job! I would definitely recommend him." 
Sammamish is well known for its beauty not just locally but on an international level.  Sahalee Country Club and Aldaraa Golf Club both dwell inside of your town.  Tucked up on a beautiful plateau in rolling hills of trees, Moles find the ground just as amazing as us humans.  The ground that makes for great golf courses also makes for great mole tunnels.  Once the moles have made it across the parks and country clubs, they will become the moles in your yard.  Got Moles will not only get rid of the moles you have but help to make sure they do not come back.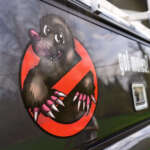 yard mole removal Sammamish
We cover all parts of King, Pierce and Snohomish Counties.  We have a highly trained Customer Service Representative team working alongside our certified technicians.  We will gladly go over what is happening in your yard, have our technicians out to build a plan and then put it into action.  If you think you might have a problem, give us a call and we can see if you Got Moles!