Mole Trapping Maple Valley
Mole Trapping in cities like Maple Valley is not as easy as just walking into your backyard and putting a trap in the ground.  Could that work?  Yes!  Will it work often?  Probably not.  That is where we, Got Moles, your locally owned and operated Mole Trapping team comes in.  We have spent years working with local homeowners all over King, Snohomish and Pierce counties and we know that moles love the soil in Maple Valley.  In this part of King County, the ground makeup is like loam soil, a hearty mix of sand and silt with a dash of clay.  This kind of soil is typically what gardeners like here in the pacific northwest, but gardeners are not the only ones who like to dig in it.  The density of the soil is in the ideal range for moles to not only dig their tunnels but to hunt for their prey. 
 Judith gave us a call when she thought she had moles, and this is what she has to say about our services: "Spenser is really good at what he does! He runs his business very professionally and his expertise in this field shows in his success rate in trapping moles. I highly recommend him to anyone having issues with moles in their yard."
Mole Exterminator Maple Valley
Anyone who has spent time in and around the Maple Valley area probably knows about taking a dip in Lake Wilderness on a hot day. Moles probably wont go swimming in the lake but still water can bring out bugs and insects which are a hearty part of the mole diet. If you live in Maple Valley and start to see little hills of dirt start to pop up around your property, it is time to give Got Moles a call.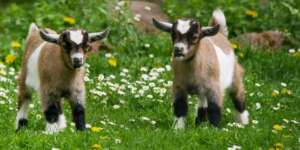 Mole Exterminator Maple Valley
Moles are a pest.  They break into your yard under the cover of darkness (mainly because they live underground for 99.9% of their lives) and make themselves a home.  Literally, they will move right in, set up a nice cool house in a large tunnel system that runs across your yard and probably your neighbors too.  As Mole Catchers, we use humane methods and traps to catch the pest; no toxic chemicals, dangerous poisons or a dangerous spring loaded trap that could impale a pet, a child or a neighbor.  We treat your yard just like it was our own, making sure to keep your family safe while removing your mole problem.  If you think you might have moles, give us a call and talk with one of our highly trained customer service representatives to see if we can help you get mole free.